Mgr. Jiří Kaňka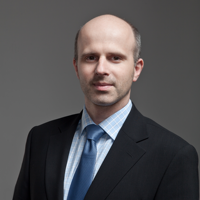 Mgr. Jiří Kaňka
senior lawyer, partner
Email: j.kanka@advokati-ks.cz
Telefon: +420 257 211 091
Fax: +420 257 212 649
Languages
Jiří Kaňka is responsible for German speaking clients.
Education
Law Faculty of the Charles University
Professional Career
1999 - 2006 TaylorWessing e|n|w|c advokáti (previous eInIwIc Rechtsanwälte)
2006 - 2010 stand alone attorney
2010 - today KAŇKA & ŠAFKA, advokáti s.r.o.
Expertise
Jiří Kaňka focuses mainly on the corporate law (M&A, legal due diligence) and labor law. Jiří Kaňka has represented the clients mainly in following business fields: media and internet, construction industry and consumer goods sector. Recently, he has been involved in cross-abroad merger or in acquisition of a well known internet company. Concerning the labor law, Jiří Kaňka has been repeatedly involved in regulating contractual arrangements between companies and their top managers. Jiří Kaňka is an author of the publication Branch office of foreign companies in Czech Republic (publisher Linde).
Membership in professional associations and other bodies
Czech Bar Association
Chairman of supervisory board in HyperMedia, a.s.
Chairman of supervisory board in PROXY Holding, a.s.