Mgr. Jiří Šafka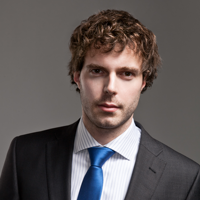 Mgr. Jiří Šafka
senior lawyer, partner
Email: j.safka@advokati-ks.cz
Telefon: +420 257 211 091
Fax: +420 257 211 091
Languages
Jiří Šafka is responsible for English speaking clients.
Education
Law Faculty of the Charles University
Law Faculty of the Christian-Albrechts Universität zu Kiel
Institute of Economic Studies of the Faculty of Social Sciences of the Charles University
Professional Career
2000 - 2001 lawyer in Czech branch office of the insurance company "Zürich"
2002 - 2003 Altheimer & Gray
2003 - 2010 Salans
2010 - today KAŇKA & ŠAFKA, advokáti s.r.o.
Expertise
Jiří Šafka focuses mainly on real estate law, furthermore, he provides the clients with legal advice concerning contractual law, financing, always including solving disputes and representing the client at court. Recently, he has been involved in several develop projects, furthermore, he coordinated the re-financing project of one of the most famous hotels in Prague. Furthermore, he has represented the client in large dispute regarding the ownership of real estates and restitution claims. Jiří Šafka repeatedly advices clients in real estate relationships sector (legal due diligence), especially in connection with acquisitions of real estate project companies.
Membership in professional associations and other bodies